The world of research at your fingertips
Empower your organization with access to essential research. ReadCube's literature management solution enables flexible organization tailored to your company, while advanced search and discovery features simplify finding new content.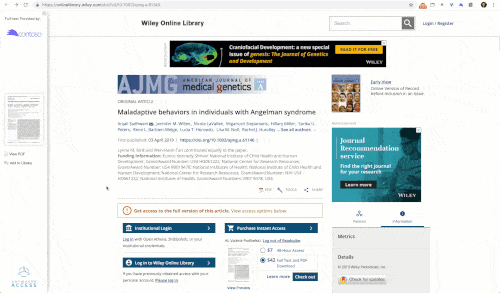 Centralized Literature Management Capabilities
Transform how your organization works with scholarly literature.
ReadCube's scalable literature management solution makes it simple for you to build the library your organization wants to use. From custom workflows to automatic recommendations,  ReadCube is the literature management solution you've been waiting for.
Organize the way you want.
ReadCube's flexible interface gives you the power to organize literature the way that works best for your organization - so everyone can find what they need, when they need it.
Full text access.
Built-in document delivery and integrations with external subscriptions make full text access simple and efficient.
Innovate together.
Shared libraries and annotations make it easy to align with your team on what's crucial, so you feel confident in your understanding of the research.
Share your knowledge.
ReadCube's SmartCite tool lets your team cite while you write, with over 10,000 reference styles to choose from, so you can share your learnings with the world sooner.
"ReadCube has become an integral part of how Medscape Education organizes and manages its research literature. It's effective, easy to use and saves us time, so we can focus on what matters"